Customized and turnkey expertise at every step of your project
Design, Manufacturing, Installation, Control and Maintenance
We offer a personalized performance in requirements with your layout and your demands to transform your crossing points in places of interests.
Our expertise in design, client and children experiences and knowledge on the different children related norms and public places allows us to create spaces that are always attractive.
Open spaces under parents responsibility, kindergartens with childcare professionals, ephemeral or long term, indoor or outdoor (etc); Exceptional spaces matching your image and your problematic.
The kid's experience is at the center of our reflection and our creations.
We are constantly looking for new tendencies and innovations to offer unique, high quality, secure, evolutionary, modular and design kid's areas. Our main objective is to break the traditional image of the kid's area and offer a playful universe that feeds curiosity and the children imagination.
We also consider in our process the well-being of parents by creating rest areas inviting conviviality.
Whichever the area, open space or kindergarten, parents have the right to experience an enriching time.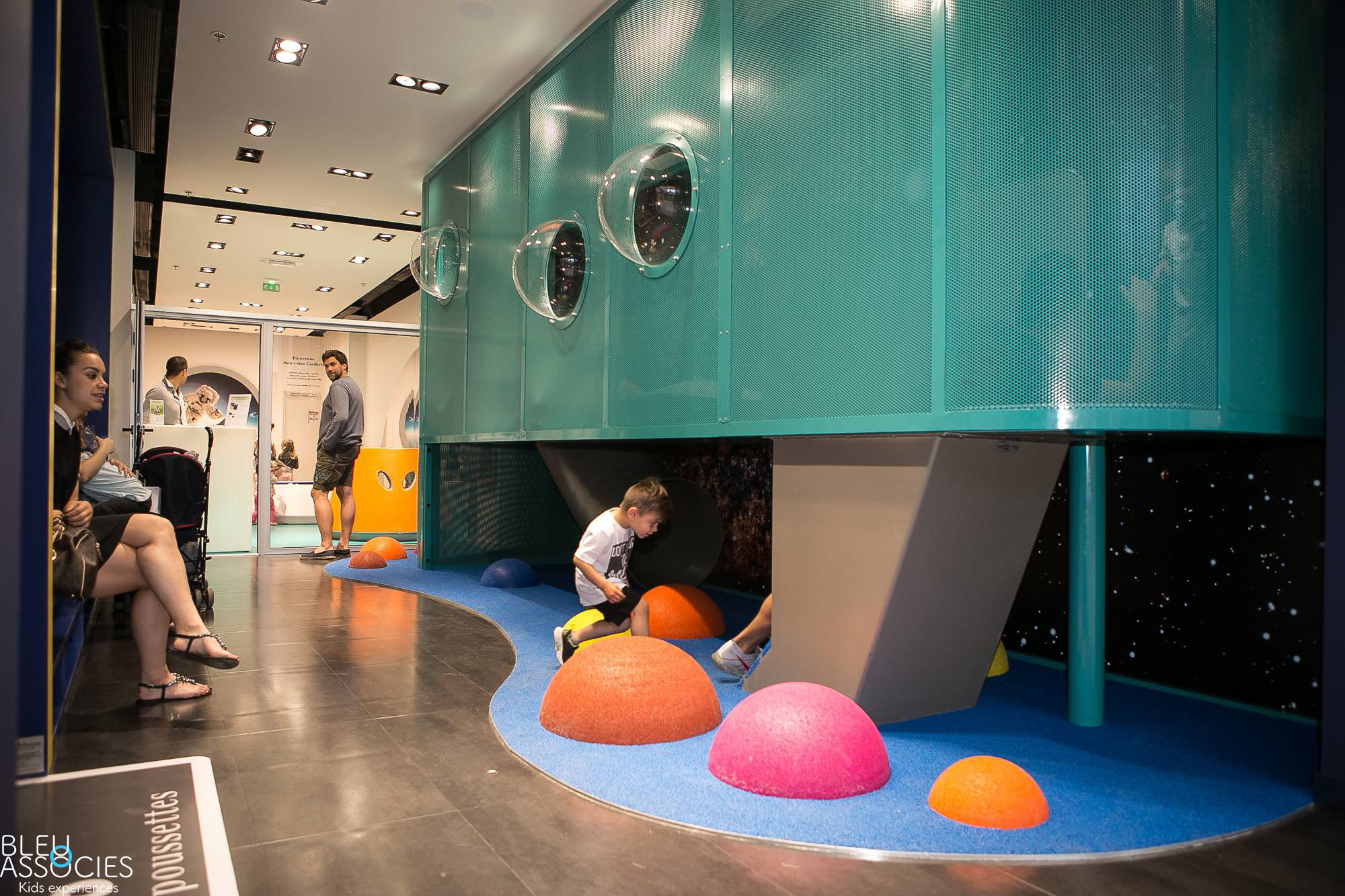 Kindergarten, Exploitation, Layout
An outstanding "Family Experience" service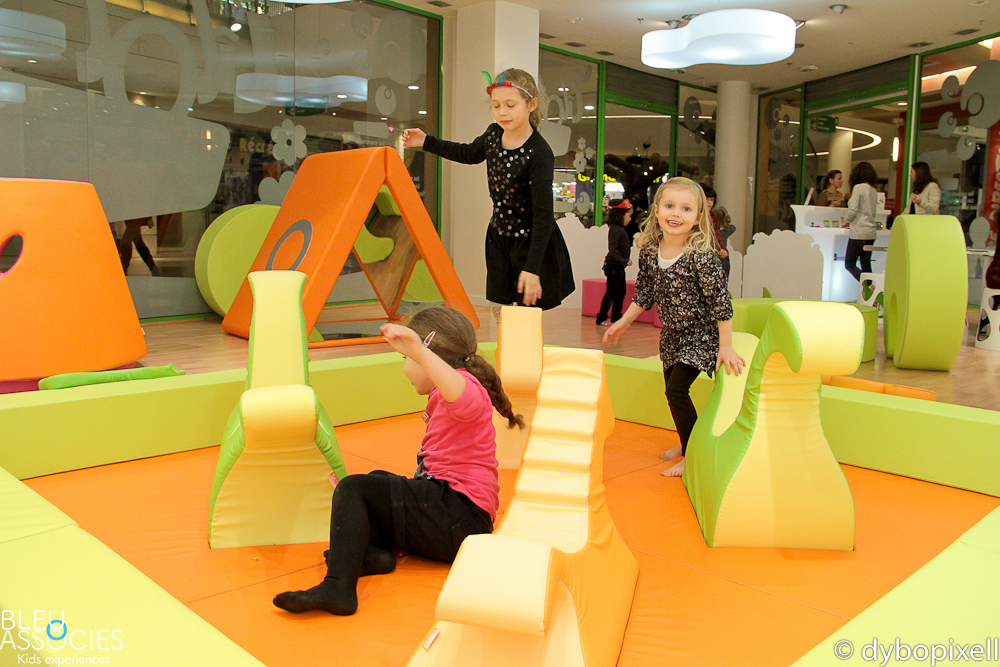 The kindergarten service offers an ideally adequate response to the « family experience » service, by offering in the customer's experience, a bubble of well being for the whole family. The parents are enjoying their shopping in serenity while the kids are playing in security.
Bleu & Associés offers you an exploitation solution with a turnkey kindergarten : recruiting, training of the personal, children's workshop, furniture for the workshop, etc… Two plans to choose from, kindergarten and/or birthdays.We give a special attention to the quality and performance of the welcome and activities that are proposed, we only hire professionals to whom we would entrust our own children.
En In long term spaces or ephemeral, in an alley or a closed space, we create kindergartens in accordance to the children differences, whereas its play habits, gender or age
We possess a unique expertise in the world of designers and interior planners, with kindergartens that distinguish themselves notably with the Play+ range; unique play modules, designed, studied and created by 28 international designers.
kids also have the right to a multi-sensory, innovating, beautiful and stimulating environment, Bleu & Associés is dedicating part of it's activity to create new games and modules. We are especially looking after the design, the functionality and the quality of our materials.Our games are validated by a safety organism to allow kids to have fun in security and they are all certified EN1176.
Unique products, softs or hard play, dedicated to motricity or digital learning, Bleu & Associés and its partners offers a complete set for indoor and outdoor play.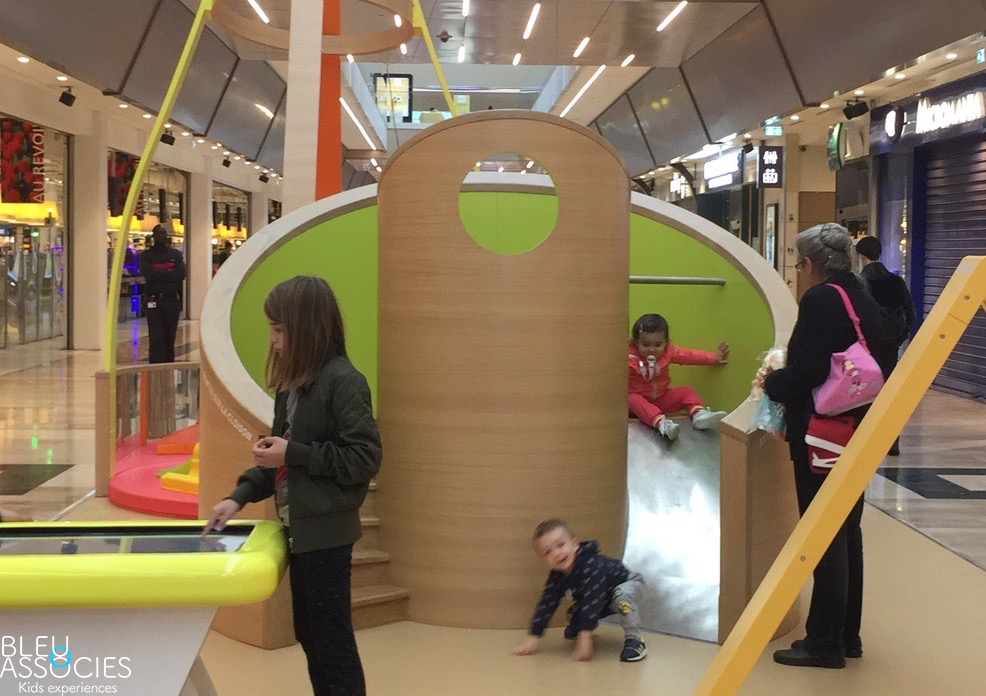 Subscribe to our Newsletter
Discover our latest news, events, creations…