Velizy 2 E-Space - Unibail Rodamco - Westfield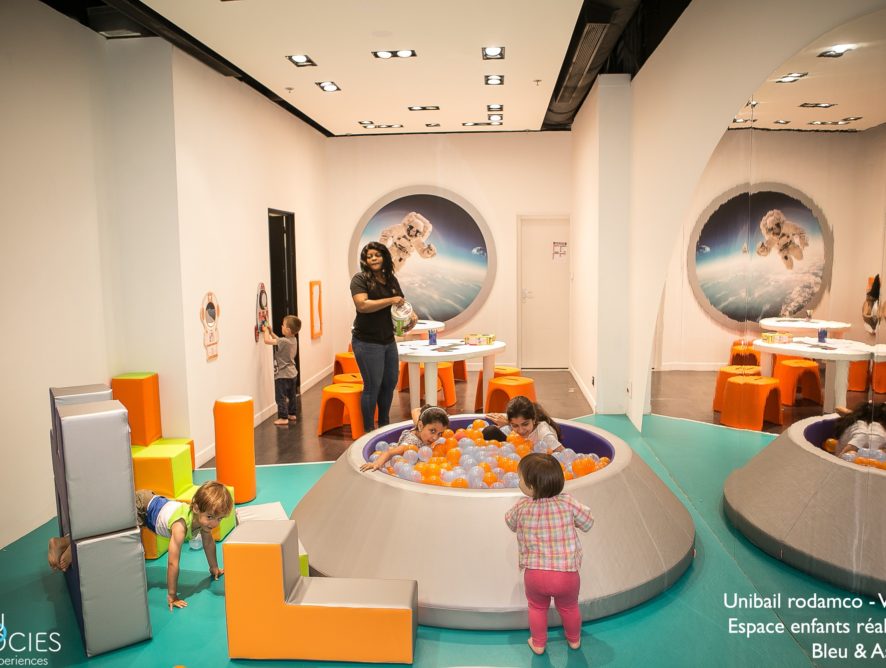 Located in a closed space, we have conceived the long term layout and exploit the kindergarten. The kindergarten space is private and opens on the Wednesday, Saturday and Sunday.
The entrance is after the open play area which is under parents supervision, via a sliding door. Built following the theme of the kid's area you will be welcomed by our BAFA professionals.
Several activities will be available for kids :
Motricity games like the Flying Saucer or the Ball Pit but also creative games like the Tetris

Some reflection games with the distorting mirrors.
Constantly renewed and always in the theme of the space they allow creativity and sharing to develop.