Play & Relax - Wereldhave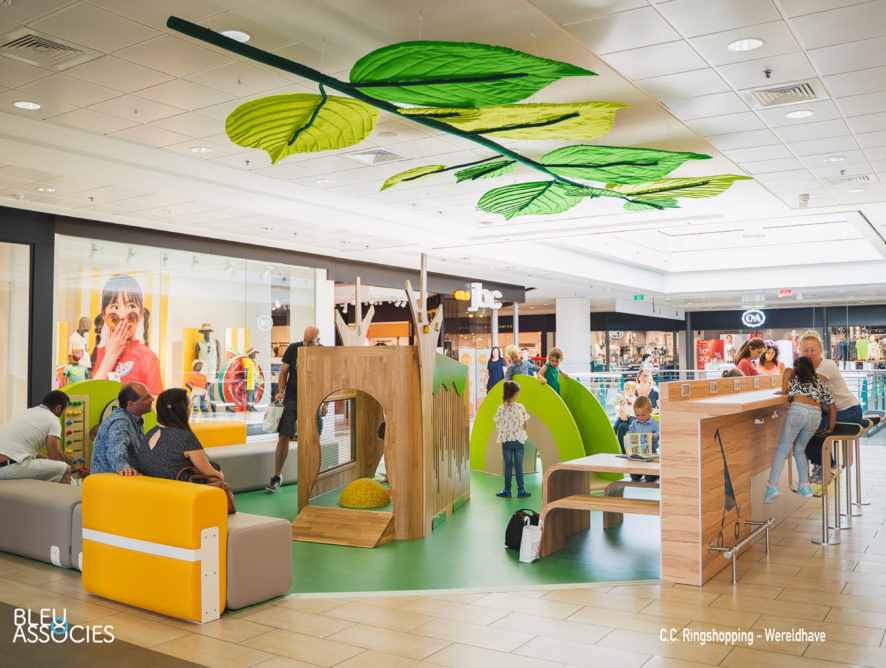 For Wereldhave, an International Full Service Center investor, Bleu & Accociés developed a Play & Relax, themed; "Treehouse in the forest". The concept is based on Wereldhave visitors insights. Through developing a Play & Relax, Wereldhave wants to, contribute to the quality of their visitors everyday life  
The Play & Relax area offers both spending quality time together with children as the possibility for caretakers to relax or get some work done while children are having a good time in a safe and stimulating environment. The concept is developed with putting both children from age 1 – 12 years old in mind as well as their caretakers and therefor offers something for everyone : 
From playing in a fabulous treehouse,
going down the slide,
playing with a digital game table
to reading a book together with children
For caretakers there is a bar where you can charge your phone or laptop, while overseeing your children playing. A designated area for shoppingbags and strollers is created to keep the area free from obstacles. This concept is scalable to the whole Wereldhave portfolio and adapted to suit all locations, even underneath an escalator, but preferably placed in the immediate vicinity of a food and beverage location to fully cater to visitor needs.
Bleu & Associés enables Wereldhave to turn everyday center visits for caretakers and their children into comfortable, joyful and memorable moments together!