B'EST - SCC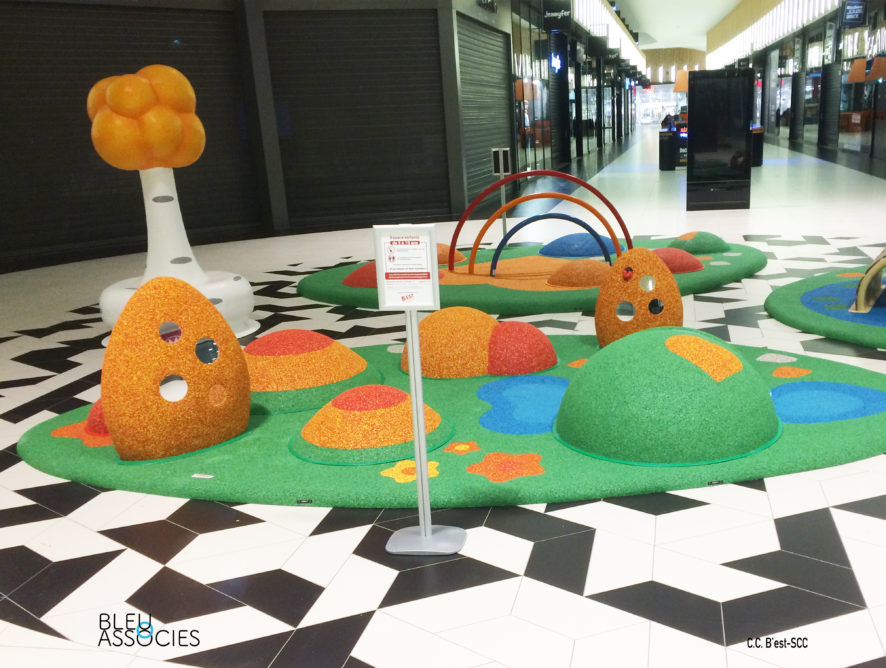 Located on the main plaza of the shopping center B'Est – SCC, this kids area, in free access under parents responsibility, is made of 3  Pop Up Play systems and a central iconic Tree.
The Pop Up are personnaliser to the colors of the shopping center and each one has dedicated motor function elements :
climb
jump
work on your balance
slide
The central Tree allows caretakers to have a small break while keeping an eye on children.
In case of events on the plaza, these 3 kids areas can be dispatched in the shopping center and then création 3 different Kids Experiences for the customer journey.
In a central small island or dispatched, the Pop Up Play create a unique Kids Experiences !